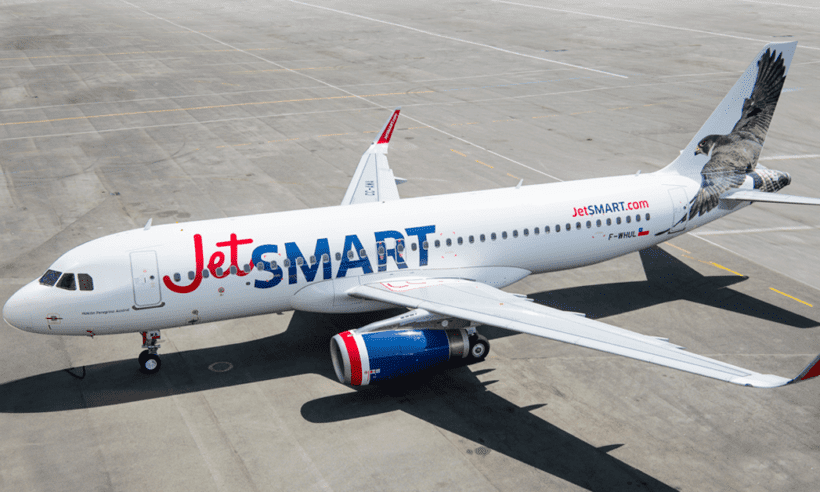 Finance Colombia has learned that Chilean Low-Cost Airline Jetsmart, almost immediately after receiving approval by Colombian aviation regulator Aerocivil to operate domestic routes within the country, has reached agreement with Mexican airline empresario William Shaw and shareholders to purchase struggling low-cost carrier Ultra Air.
This comes after Jetsmart's bid to purchase Colombian airline Viva was rebuffed by Viva's shareholders, the same group that controls Colombian legacy carrier Avianca. Avianca's shareholders purchased Viva from aviation venture capital firm Irelandia Aviation and minority shareholders last April, but did not inject sufficient capital to keep the airline operating, leading to the airline's cessation of flights on February 28. Avianca and its shareholders are now under investigation by Colombia's competition regulators and prosecutors for deliberately causing the airline's collapse.
Finance Colombia has reached out to Ultra Air but has not received a response.
William Shaw created Viva as Colombia's first low cost airline after conceiving the idea for his Stanford University MBA thesis. Along with three other cofounders, Shaw launched the airline after receiving funding from aviation venture capital firm Irelandia Aviation. Three years after leaving Viva, Shaw launched Ultra Air to directly compete with his first airline.
The deal is currently under due diligence, and must be approved by Colombian regulators, though Transportation Minister Guillermo Reyes has already spoken positively of the union. "There are lessons with Viva regarding the integration process with Avianca. The Ultra and JetSmart process will be much faster. It is a capital injection that the airline needed," he said. Regarding Ultra's survival, "…we can now have peace of mind."
"We believe in the potential of the Colombian market and we are determined to contribute and add to the development of tourism and employment in the country . We have seen the operational and commercial qualities of Ultra Air and we have reached an agreement on the terms of the purchase of the airline," said Jetsmart President and CEO Estuardo Ortiz. "The possible purchase of Ultra Air will empower it to offer more routes, affordable prices and more options to all passengers."
Facebook Comments