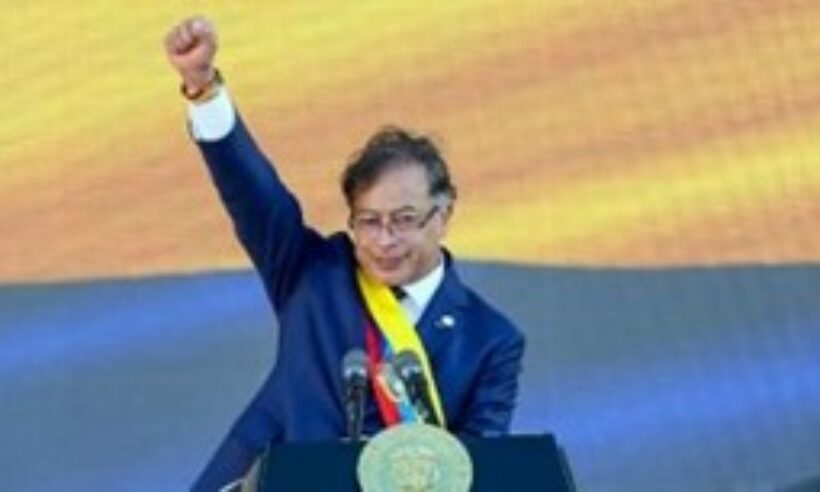 Colombia's leftist president Gustavo Petro has been accused of many things. Having technological acumen is not one of them. He assured that would remain the case last week when in a speech not only did he demonstrate a misunderstanding of fiber optic technology, but he suggested that neighborhood groups take over installation of fiber optic backbone infrastructure—a task for engineers and specialized technicians, not to mention the fiber optic lines need to connect to telco networks to carry traffic.
Perhaps worse, he demonstrated a complete misunderstanding of what fiber optics do.
"There are different technologies but the easiest is fiber optics. If here comes a fiber optic, there is a little apparatus that radiates a signal that if we get close to it, then with a password you catch Wi-Fi. Certain? These fiber optic networks, who puts them up? We are used to it being (telecom operators) Claro (a brand of Telmex), or Movistar (a brand of Telefónica), or I don't know what. Why not have the Community Action Groups put them up?"
Community Action Groups are nonprofit neighborhood groups sanctioned under Colombian law that seek to formalize communications between neighborhood residents and the levers of government. Members can be as young as 14 but officers must be adults. They are not work groups such as those formed in communist countries, nor are they tasked with providing public services, such as those by utilities. They do not possess assets like trucks, ladders, or specialists qualified to work atop utility poles shared with high-voltage electric lines, nor do they (nor the Colombian government) possess data centers with peering agreements and NAPs (network access points) required to provide backbone internet services, fiber optic or otherwise.
Petro is confusing fiber optics with public wi-fi hotspots and demonstrates a lack of understanding of telecommunications in his desire to create a socialist utopia. But hey, it's the thought that counts, right?
¡Vea pues! Ahora a Petro se le ocurre que las juntas de acción comunal podrán instalar los sistemas de fibra óptica para dar internet 😳 pic.twitter.com/h8vim0ppGw

— La Hora de La Verdad (@Horadelaverdad) February 17, 2023
Facebook Comments