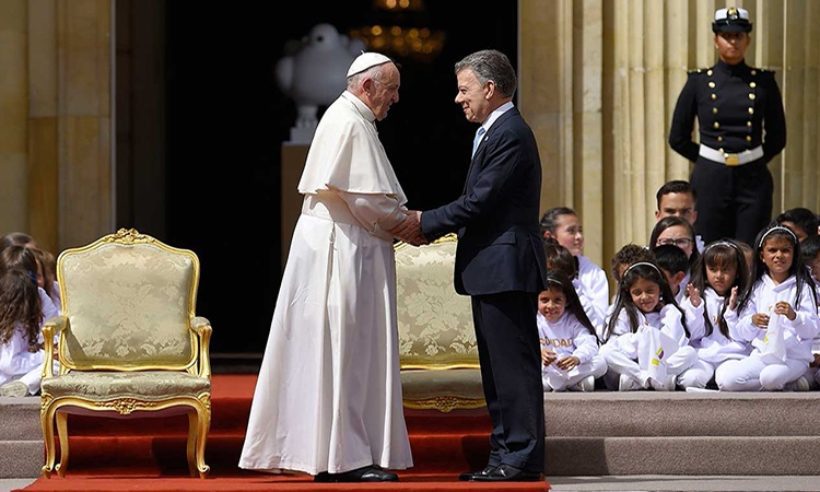 Colombian President Iván Duque will visit Pope Francis later this year on October 22 during a visit to the Vatican, the head of state announced.
Photo: Pope Francis and former President Juan Manuel Santos embrace at the Casa de Nariño in Bogotá during the Catholic leader's visit to Colombia in 2017. (Credit: Presidencia de la República)
Duque said he was pleased to receive the confirmation from the Holy See and that the two leaders would discuss the state of peace process that the Pope publicly supported throughout his trip to Colombia in 2017 as well as the general "equality agenda of our country."
READ MORE: Bogotá Reports Zero Murders During Pope Francis' Two-Day Visit
Knowing he will meet with the head of the Catholic Church "motivates me and makes me very happy for the country," said Duque.
Facebook Comments