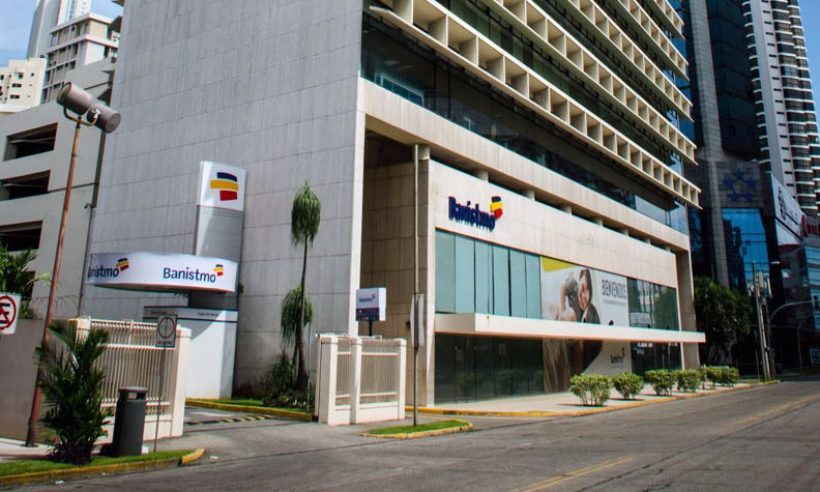 Last week, Fitch Ratings affirmed Banistmo, S.A.'s long-term issuer default rating (IDR) at BBB and its long-term national rating at AAA following a review of Panamanian banks. The ratings agency did lower the bank's long-term national rating outlook from stable to negative, however, which is in line with the IDR's outlook.
Fitch's assessment of the Bancolombia subsidiary was "driven by the potential support it would receive from its parent if needed," according to a statement from Fitch Ratings. Banistmo, which the Medellín-based banking leader in Colombia acquired from HSBC in 2013, is a key subsidiary given its strategic position in Bancolombia's geographical growth in the region.
"The significant reputational risk that its default would pose to Bancolombia justifies Banistmo's ratings being equalized with those of its parent," said Fitch.
With some 12% market share, as of March 2015, Banistmo was the second-largest private bank in Panama, according to the Inter-American Investment Corporation.
A full breakdown from Fitch Ratings' assessment is included below.
Key Ratings Drivers – Viability Rating (VR)
Banistmo's VR is highly influenced by its strong franchise and asset quality. It is one of the largest banks in Panama and has good network coverage within a competitive banking system. Fitch views Banistmo as a key player in the Panamanian banking industry due to its relevant presence across almost all of the credit segments in both retail and wholesale. Banistmo's market share is between 12% – 13% in term of loans and deposits.
The bank's loan portfolio is well-diversified; however, its exposure to potentially vulnerable segments, such as consumer loans, Colon free trade zone and some relevant corporate borrowers have increased the risks of potential losses. Fitch believes Banistmo's asset quality is aligned to regional peers but remains weaker than that of its local competitors, in consideration of the higher delinquency ratios and lower reserve coverage. Nevertheless, reserve coverage complies with local regulation and the bank's expected losses calculations.
The funding profile is a strength of the bank given its ample and granular deposit base and considering the current environment of high competition for deposits. During 2016, the bank's institutional financing has been increasing as its relations with correspondent banks remain strong.
Since 2015, Banistmo has improved its capitalization ratios, which are comparable to its rating peers ('bbb' category). Fitch expects that Banistmo's FCC ratio will remain above 13%, taking into account the non-distribution of dividends and reduced credit growth expectations. Nevertheless, a stress scenario of potential loan portfolio deterioration could rapidly reduce Banistmo's capital ratios to the levels of 2013-2014.
Banistmo's profitability ratios are modest and below its peers. Despite an above average net interest margin, loan impairment charges are higher and have been increasing during 2016. In recent years, operating profitability has benefited from improvements in operational efficiency, the greater relative weight of the loan portfolio in total assets and stable net interest margin. Nevertheless, profitability prospects are modest.
Key Ratings Drivers – Support Rating (SR)
Banistmo's SR of '2' denotes that in Fitch's view the bank is a key subsidiary for Bancolombia.
Rating Sensitivities – IDRs, Support, and National Ratings
The IDRs and National Ratings of Banistmo are support-driven and aligned with its parent's. Therefore, these ratings would mirror any changes in Bancolombia's IDRs.
Rating Sensitivities – VR
In Fitch's view, VR upgrades are unlikely in the foreseeable future. Over the medium term, however, Banistmo's VR could benefit from a reduced exposure to riskier sectors and sustained improvement in profitability.
Conversely, Banistmo's VR could be pressured if asset quality deterioration undermines the bank's financial performance, causing a decline in its FCC ratio or weakening its reserve coverage. More specifically, Banistmo's VR could be downgraded if its FCC-to-weighted assets and/or tangible common equity-to-tangible assets ratios consistently fall below 9% or 7%, respectively.
Fitch has affirmed the following ratings: Banistmo, S.A.
Long-term IDR at 'BBB'; Outlook Negative;
Short-term IDR at 'F2';
Support Rating at '2';
Viability Rating at 'bbb-';
Long-term National rating at 'AAA(pan)'; Outlook revised to Negative from Stable;
Short-term National rating at 'F1+(pan)'.
Facebook Comments