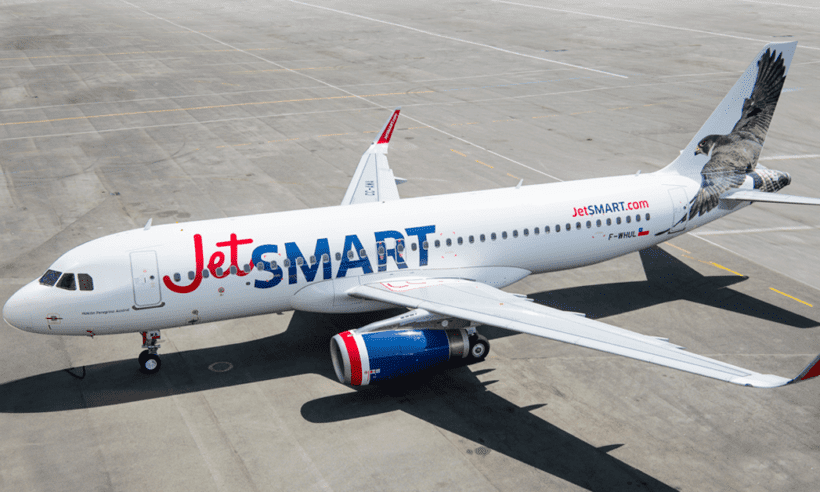 Today, Chilean low-cost carrier JetSmart and US based American Airlines announced a codeshare arrangement, an additional investment by American Airlines in JetSmart, and JetSmart joining American Airline's AAdvantage loyalty program.
Four years ago, Delta embarrassed American Airlines by snatching Chilean carrier Latam from its partnership, severely weakening the American Airlines' presence in South America. But now, with the pandemic behind, American Airlines is rebuilding its presence in South America with a codeshare agreement announced this morning with Chilean low-cost carrier JetSmart. Along with Indigo Partners, American Airlines already holds a minority share in the carrier, and with this partnership, both carriers hope to compete more aggressively for the lucrative North-South America airline traffic.
With this agreement, and an additional investment by American Airlines in JetSmart, the airlines are going head-to-head with Delta-backed Latam and United Airlines-backed Avianca. Unlike the aforementioned tie-ups and their participating airlines however, JetSmart adheres to a low-cost operating model. JetSmart recently obtained approval to fly domestic routes within Colombia, potentially filling a void left by the collapse of domestic low-cost carriers Ultra Air, and Viva Air.
In a statement, JetSmart indicates that it expects to join American Airlines' AAdvantage loyalty program, and the codeshare agreements mean that travelers between American Airlines destinations and Jetsmart destinations can be ticketed straight through, without having to switch airlines. In most cases, codeshare agreements also mean that except for immigration and customs requirements, the airlines share responsibility for handing off luggage during connections.
"From the beginning, we have innovated in the sector, with ultra-low fares and new routes. Today, we're announcing another step in this revolution, making history with the launch of this partnership between JetSmart and American Airlines.   Our customers will be able to fly on the JetSmart network, earn miles and connect to American Airlines' worldwide network. As the fastest growing airline in South America, this alliance strengthens us and positions us to achieve our vision of reaching 100 million passengers and 100 aircraft by 2028," said JetSmart CEO Estuardo Ortiz.
Even before the official announcement, the sale of tickets for codeshare flights between the United States and Chile (Santiago, Antofagasta, Concepción and Puerto Montt) began on June first. The two airlines plan to expand their codeshare operation to flights between cities in the United States and other cities in Chile, Peru, Argentina and Colombia.
In the coming weeks, new codeshare routes will be made available to travelers in other regions of Chile and Peru. In Argentina, more codeshare routes will be added, once government approval is obtained.
"American has established strategic partnerships with airlines around the world to offer our valued customers a wide range of options to meet their needs, whether they are traveling for business, leisure or a combination of both. The partnership with JetSmart will allow American to expand its long-haul service between the United States and Latin America, giving access to our flights, our network and the AAdvantage travel rewards program to more travelers in South America," said Scott Laurence, American's senior vice president of alliance strategy.
Facebook Comments